Get a digital copy of The
Hitman Blues Band's Latest
Album, "The World Moves On"
For Just $9.95!
"The Hitman knocks this one out of the park."
– Smokey Mountain Blues
"Fine musicianship and strong songwriting – a winning formula!"
– Blues In Britain.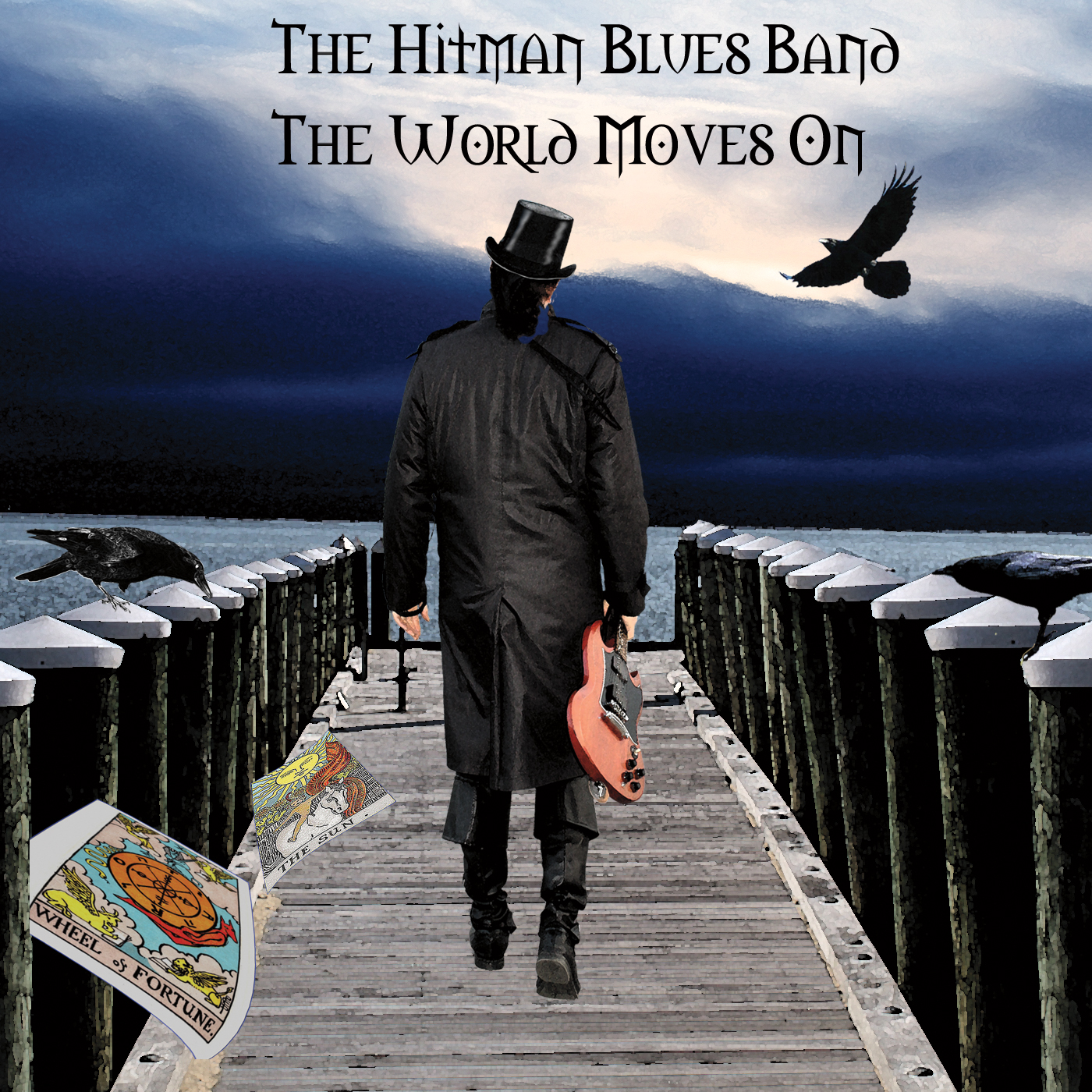 The World Moves On, performed by the New York based Hitman Blues Band, contains seven new original songs, one cover (done in the Hitman Blues Band style) and five reworked original songs. These reworked tunes have the Hitman Blues Band horn and backup vocalist sections added, and have been remixed and remastered.
The players feature such luminaries as Kevin Bents (Spin Doctors, Boz Scaggs, Phoebe Snow), Bernard "Pretty" Purdie (Aretha Franklin, Steely Dan, B.B. King, Joe Cocker – to name just a few), Bobby Forrester (Ruth Brown, Lena Horne), Ray Alexander (George Shearing, Stan Getz, Mel Torme), and Richard Crooks (Paul Simon, Bob Dylan, Leonard Cohen), to name a few.
The Hitman Blues Band plays modern blues, which can be high energy, slow and soulful, or happy boogie. It's modern blues – blues of the 21st century.
Click the order button below and get your instant download copy of "The World Moves On". You'll see why reviewers from Blues In Britain, Blues Matters, Bluebird, Cashbox, and many others gives rave reviews like "The Hitman Blues Band will make you glad that music exists" – MusikReviews

You'll receive a digital download of "The World Moves On" via email, immediately after placing your order!